Become the person
you were meant to be.
At Saint Peter's, you become more than a student; you become a member of the Saint Peter's family. A family over 50,000 members strong. A family dedicated to supporting each other. A family that serves society and gives back. A family of leaders. A family of mentors. A family with a singular goal: helping you achieve yours, now and for the rest of your life.
Find your passion.
With more than 50 areas of study across undergraduate, graduate, doctoral and certificate programs, finding your passion is easy.
Browse All Programs
If you had asked me if I would have all of these experiences four years ago, I wouldn't have imagined it. I'm so grateful for every opportunity.

Madel Liquido '19
Upcoming Events
Blockchain Technology Summer Course
The Blockchain Technology 6-credit course is designed for information technology/business professionals or individuals in computer science, business, engineering or math that are looking to acquire knowledge and expertise in blockchain technology. The course has been developed by expert faculty with deep knowledge of cryptography and cyber security.
Learn More About Blockchain
STEM Engagement
The STEM Engagement Center is a multi-purpose lab and lounge designed for tutoring sessions, workshops and special programs to empower Saint Peter's students to achieve their academic and career goals in STEM related fields.
Learn More About STEM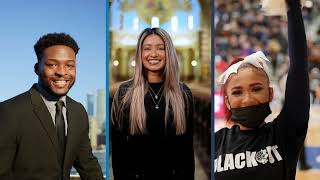 Cura Personalis1
(cure-a per-sin-al-is)
LATIN
"Care for the entire person"
The hallmark of Jesuit tradition, and the foundation upon which your success will be built
Learn more