Become the person
you were meant to be.
At Saint Peter's, you become more than a student; you become a member of the Saint Peter's family. A family over 50,000 members strong. A family dedicated to supporting each other. A family that serves society and gives back. A family of leaders. A family of mentors. A family with a singular goal: helping you achieve yours, now and for the rest of your life.
Find your passion.
With more than 50 areas of study across undergraduate, graduate, doctoral and certificate programs, finding your passion is easy.
Browse All Programs
My time at Saint Peter's was the best four years of my life. The experience and education I received are things I could never replace.

Dr. Jolie Hoppe, '09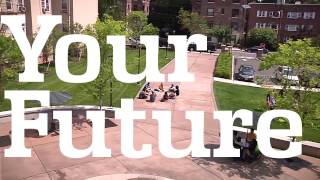 Cura Personalis1
(cure-a per-sin-al-is)
LATIN
"Care for the entire person"
The hallmark of Jesuit tradition, and the foundation upon which your success will be built
Learn more
Saint Peter's is within reach.
98% of our undergraduate students receive an average of $22,000 in financial support—students who thought private college wasn't an option. We believe cost should never prevent someone from attending.
Estimate Your Cost To Attend